to support our community through education, safety and rescue.
We are a volunteer organization
Our 50-member team annually donates thousands of hours serving Pitkin County's community and visitors. We're fully funded by donations and grants from our community.
for yourself or a loved one
Call 911
For Search or Rescue from a local phone number.
Call 970-920-5310
If you are calling for a Pitkin County emergency from a non-local number.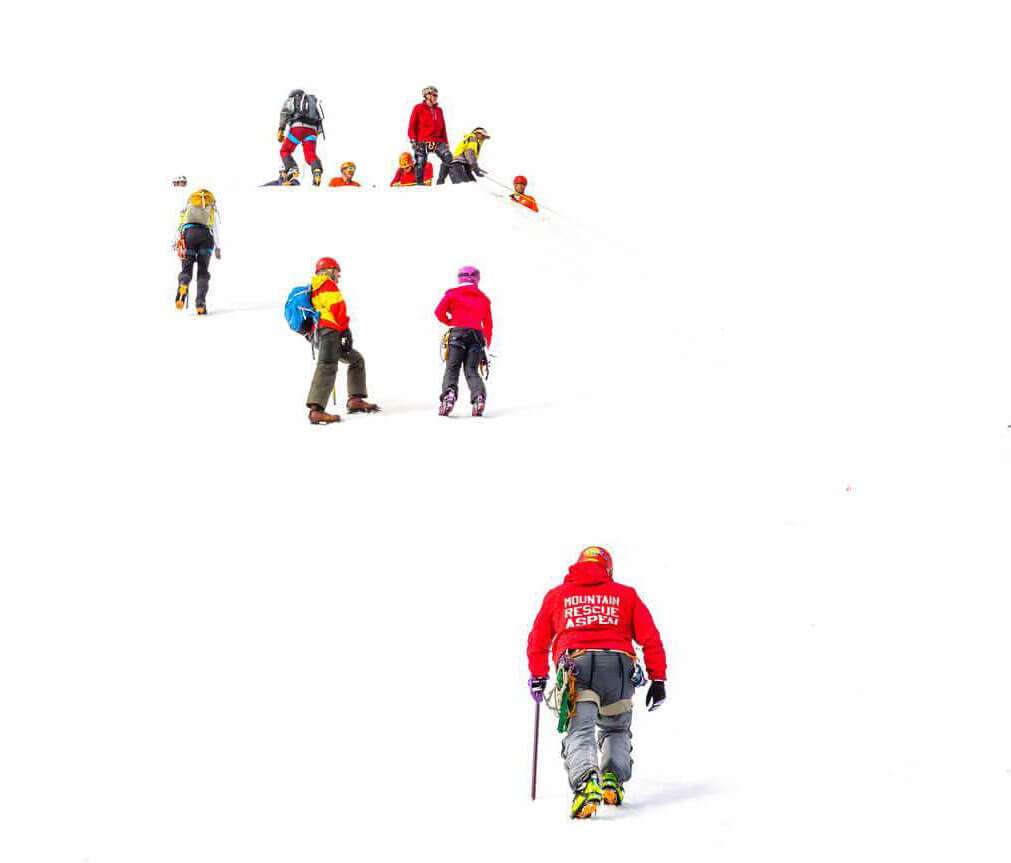 Dedicated to saving lives
through backcounty rescue and mountain safety education
providing search & rescue in colorado
for search & rescue annually
spent yearly responding to missions
Help support Colorado Rescue by puchasing a
Colorado Search and Rescue Card
Colorado residents and visitors are well served by dedicated volunteer search and rescue teams, but mission costs are often in the thousands of dollars. By purchasing a CORSAR card you are contributing to the Search and Rescue Fund, which will reimburse these teams for costs incurred in your search and rescue. Funds remaining at the end of the year are used to help pay for training and equipment for these teams. Anyone with a current hunting/fishing license, or boat, snowmobile, ATV registration is already covered by the fund.Description
The CORSAR Card Is Not Insurance
The card is not insurance and does not reimburse individuals nor does it pay for medical transport. Medical transport includes helicopter flights or ground ambulance. If aircraft are used as a search vehicle, those costs are reimbursed by the fund. If the aircraft becomes a medical transport due to a medical emergency, the medical portion of the transport is not covered.