so you want to become an MRA member
For an introduction to Mountain Rescue Aspen, we welcome anyone to come to our monthly meeting, which is held the first Monday of each month at 6 pm, unless the Monday falls on a holiday. All meetings take place at 37925 Highway 82, Aspen Colorado. Our facility is near the ProBuild Lumber yard towards the east end of the Aspen Airport runway.
if you are interested in becoming a member
YOU MUST GO THROUGH A PROCESS OF PARTICIPATION BEGINNING WITH COMING TO A MEETING.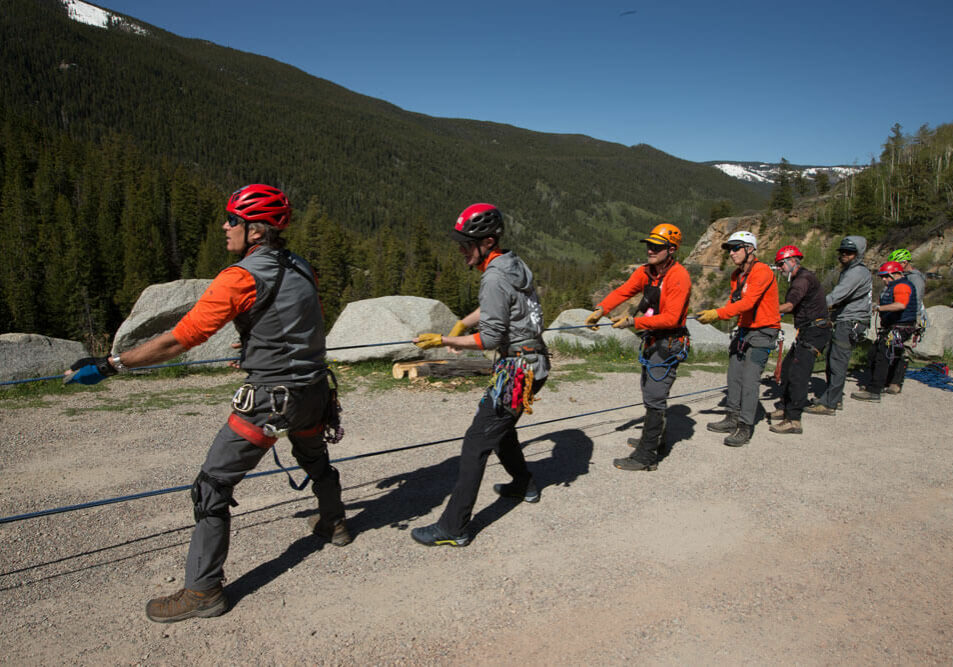 If you are comfortable operating in the back country, honestly believe that you can fulfill the time requirements, can truly be available to respond for missions, and are interested in joining the team, read on . . .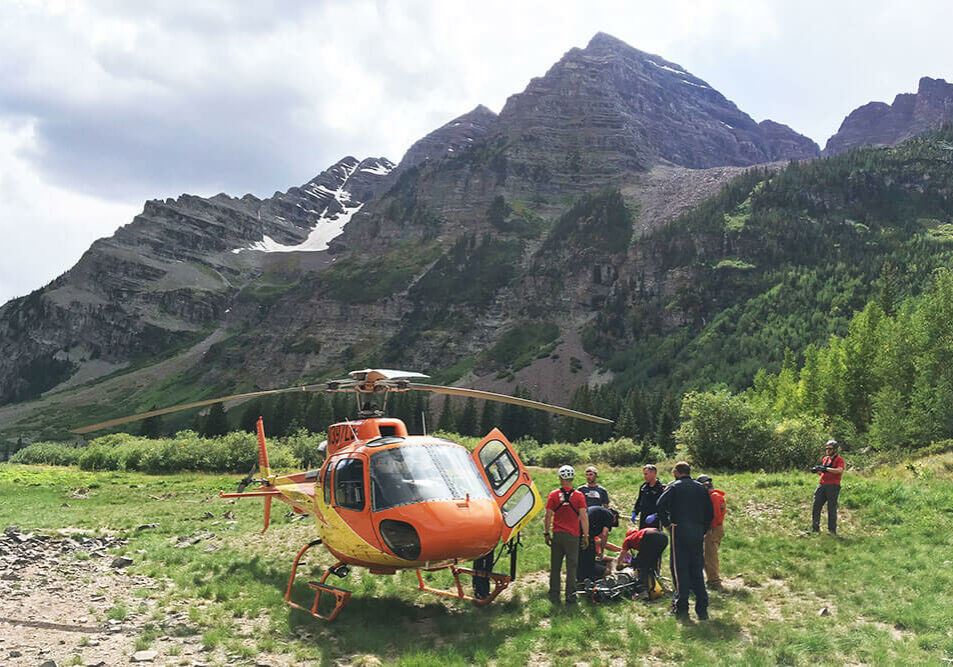 A team member is expected to be "rescue ready" at all times. This mean that you will maintain your rescue pack and gear in a state of readiness, and can keep yourself safe and functional on your own for a minimum of 48 hours in the back country in all weather conditions.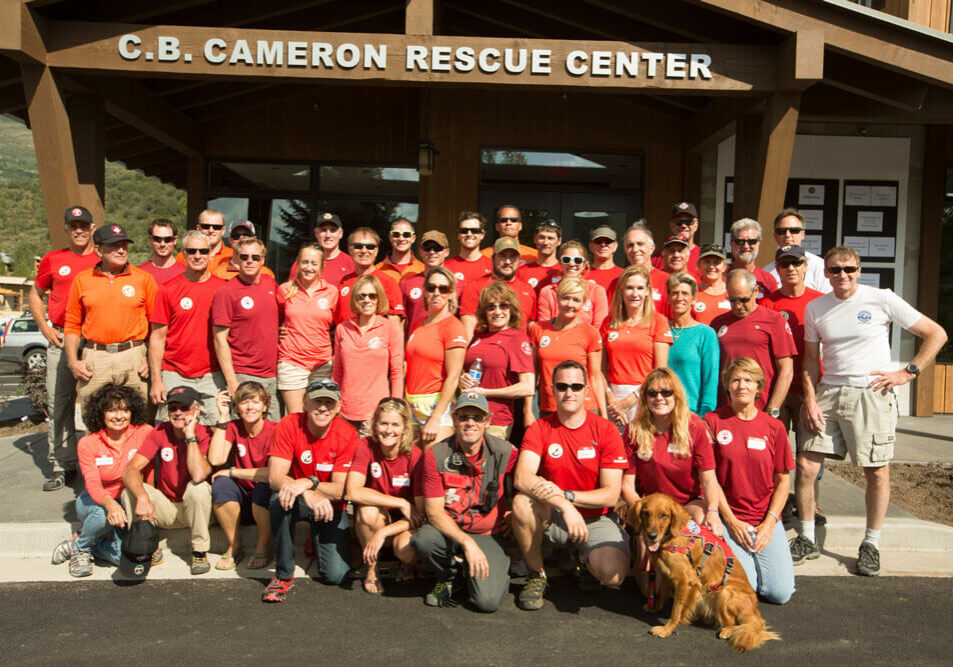 Membership is based on the number of spaces available on the team, your experience, and many other factors. The Mountain Rescue Aspen team consists of maximum roster of 50 total Full and Support members. Please note that not everyone will be accepted for membership.
After being accepted as a Prospective member, one can attend trainings, events or incidents as an observer.
Support members are in the training and probationary phase of team participation.
The Mountain Rescue Aspen board and team will consider the support member's skills, ability and knowledge, and their team compatibility.
A person who shows up consistently, has a good attitude, is rigorously honest about what he/she feels capable of doing safely in critical circumstances, and is willing to help in any capacity needed makes for a good team member. Anyone exhibiting "lone wolf" or unsafe mission behavior, or who believes they are too important to perform mundane tasks will not end up on the team, regardless of how highly technically skilled.